Perforated Metal Materials
Almost Any Material Can be Perforated. Choose the most suitable material for your project needs.
Choose the Right Perforation Material for Your Project Needs
Perforated products made from different metal materials vary in cost, performance, durability, and safety. Choosing a perforation material that corresponds to your specific needs will help your project to be completed better. We will provide detailed information on each metal material, their cost, strength, properties, durability and more. You can keep an eye on this page or tell us your specific use for the best advice.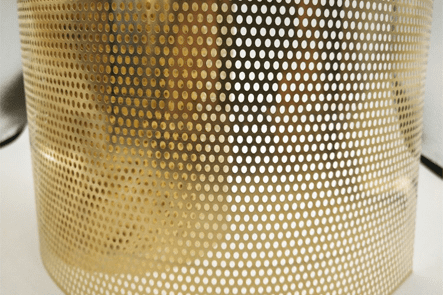 Compared to copper, brass is alloy material, using zinc as the main additive element. This increases strength and hardness, and at the same time has excellent corrosion resistance.