A custom manufacturer of perforated metal with professional strength and rich experience
We were established as a factory in 2009 and registered as a company integrating manufacturing and trade in 2016. For more than 10 years, Dongfu Wire Mesh has been focusing on the production and research and development of metal wire mesh and steel products. Our vision is to be called the most customer-centric company to become China's largest metal product resource integrated supplier. Our products and services include Wire Mesh Cloth, Welded Mesh, Metal Bar Grating, Perforated Metal, Expanded Metal, Architectural Decorative Mesh, Temporary Fencing, Permanent Security Fence, Gabion Product, etc.
We are committed to providing customers in the metal industry with the best customer-centric services through high-quality products, competitive prices, reliable and fast delivery and stable supply capabilities, whether your requirement is large or small. 100% customer satisfaction is our ultimate goal.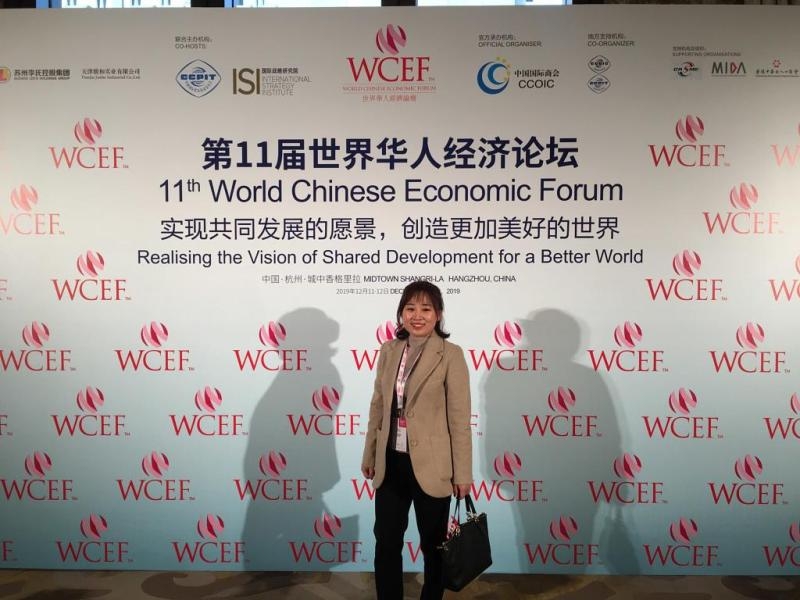 Rina founded Dongfu Company in 2016. Before that, she has been engaged in export work in the metal product processing industry for nearly 10 years. She has extensive experience in resource integration, overseas business development, customer management, etc. At Dongfu Company, one of our key export products is perforated metal sheets. For several years, Rina has led a team to serve customers from all over the world, including the United States, Europe, Australia, South East Asia, etc. Whether it is large-scale commercial building design or ordinary residential improvement, or some peculiar custom needs, we have unparalleled project experience.
She often participates in some activities and exhibitions to understand the changes in market demand in different regions. She knows that each country needs different product specifications, styles, and preferences.
She often attends events and exhibitions to understand the changing market demand in different regions. She knows that each country needs different product specifications, different styles, and different preferences.
Dongfu Wire Mesh is located in Anping, China, known as the "Hometown of Wire Mesh". This is a concentrated metal product industrial area and there are countless large and small factories. It is close to Tianjin Port in the north and Qingdao Port in the east, and the export is very convenient. And it is China's largest export city of wire mesh products.
There are many metal product manufacturing and processing factories here, and we are one of the integrated suppliers. In order to ensure our stable supply capacity and solve more customers' special product needs. We not only have our factories and inventories but also have long-term cooperative relationships with many mature and established wire mesh companies in Anping.
We look forward to cooperating with you and welcome to visit our company at any time.
What Benefits Can You Get?
We provide 24/7 quotation service and professional advice for your any needs
Learn about our advanced manufacturing processes, piercing designs, project experience and custom fabrication services.